Subscribe to our FREE Newsletter - Click here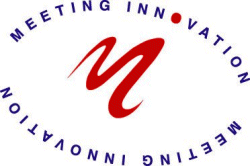 Click on the logo above to return home or select from one at the end of this page.
pens, pencils, calculators

Thank you for your interest in our range of conference support products.

LOOK FOR CURRENT SPECIAL PRICES on pens.
---
Bags Plus Tags came to the rescue at very short notice when I needed to get some bags printed for an event I was running in Australia but co-coordinating from the UK.
Despite the time difference Jennie was always prompt with replies to my emails and the whole procedure was pain free. The result was a perfectly produced, good quality bag which the sponsors were delighted with. Thanks again!'
Ms Sallie Edwards, Reed Business Information, Surrey, United Kingdom
---
Please select from the options below by clicking on the item/s you wish to know more about.
| On this page | On other pages | |
| --- | --- | --- |
| | | |
| | | |
| | | |
| | | |
---
* Take advantage of our EXPRESS SERVICE.

* Pay by credit card and receive your order the next day.

* A small transaction fee applies.
All items can be over printed with your conference/sponsor logos and other information. Prices vary based on quantity of items ordered and number of print colours and positions.
A much wider range is available than displayed here, including sports bags, attachè cases, brief cases, shoulder bags, travel cases and back packs. See our products listed under Satchels, Bags, Cases and Back Packs.
Please email us with your inquiries and we will be happy to assist you with advice and support.
E500 - Credit card size Calculator Size (mm): 85 x 52 x 3

* Black with gold trim

J100 - Calculator on Clipboard Size (mm): 350 x 230

C303 - A4 Pad Cover, Vinyl Leather

Size (mm): 325 x 240

* Built in Calculator included

* Each piece comes in its own colour box

* An A4 memo pad is included

* Black with Gold corners

D405 - Calculator Compendium

Size (mm) 350 x 260

* Soft rubber key calculator

* A4 memo pad

* Black

*Vinyl

G700 - Ball Point Pen (Executive)

* Black/Gold, Chrome/Gold, Grey/Gold, Navy/Gold, White/Gold

G701 - Pencil (Executive)

* Black with gold fittings

G703 - Ball Point, Metal Barrel

SALE PRICE $ 3.30 ea (minimum 200)

* Black, Green, Navy, Silver - all with gold fittings

G705 - Ballpoint Pen (Executive)

* In metal barrel

* Black with silver fittings

G709 - Plastic Ball Point Pen

SALE PRICE $ 0.85 ea (minimum 200)

* Black with Black Clip/Top,

* White with Black, Red, Royal Blue, White, Yellow Clip/Top

H800 - Pen boxes

Size (mm): 158 x 35 x 19

* Clear cover, black base with grey velvet inside, red paper sleeve

H801

Size (mm): 157 x 57 x 25

* Black velvet

H804 - Pen Pouches, velvet

Size (mm): 160x30 Black

142x25 Red & Navy

K200 - Plastic Car Spectacle Holder

* Black with green velvet interior

F614 - CD Holder

* Holds up to 24 CDs.

* Each pocket contains velvet lining for CD protection.

* Carry handle on outside.

MF3300 - Luggage Tag

Size (mm): 79 x 41 x 2

MF3700 - Deluxe Key Tags

Size (mm): 74 x 31 x 4

* With black and red engraved line

MF3600 Money Clips

Size (mm): 20 x 59 x 6

MF3400- Pocket Mirror

Size (mm): 72 x 70 x 6

* In black velvet pouch

* normal and magnetised

MF 3900 - Letter Opener

Size (mm): 175 x 25 x 7
Can't find what you want here? Email us with a brief description of what you are looking for and we will send you our 12 page catalogue with some suggestions.
---
I hope all of your conferences are proceeding smoothly. I continue to receive nothing but praise for the organisation of our conference.
Dr Ross Phillips, Latrobe University
---
Meeting Innovation - Founding Member of the Australasian Network of Meeting Specialists
"Supporting Successful Meetings" with Free Information for Hosts and Convenors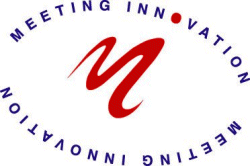 Click on the logo above to return to the home page or select from one of the items below.
We offer a complete, integrated conference/business support service including:

about us and contact details

satchels, name tags, etc -FREE BONUS

entertainers & presenters

folders and compendiums -FREE BONUS

technical & audio-visual support

pens, pencils, calculators, etc.

group travel & creative incentives

travel products - FREE BONUS
New group travel services - meetings & incentive packages
---
t: 1300 722 599 e: info@meetinginnovation.net.au
---